Welcome to All on the Same Page Bookstore
We specialize in local authors!
11052 Olive Blvd., Creve Coeur, Missouri
314-567-4144
(need directions? scroll down to see our map!)



Thursday, May 16
7:00 p.m.
St Louis Writers Guild Author Series
with L S Murphy, author of REAPER

*First time to come into the bookstore?*
Click here for a printable coupon for 20% off your first visit!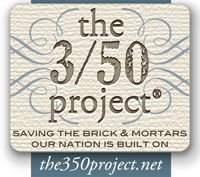 Open Monday through Thursday, 10:00 a.m. to 7:00 p.m.
and Friday and Saturday, 10:00 a.m. to 5:00 p.m.

We are available to host book clubs and other get-togethers! Call 314-567-4144 to schedule your meeting night - special shopping hours and discounts for book club members! We'll even open in the evenings, just for you!

---
New and used books, all genres, and book and writing accessories.
Free Wi-Fi and yes, we have coffee!



Used children's and tween books ONLY $1!!
Used paperbacks, $3.00
Used hardcover, $5.00
---
---
---
---